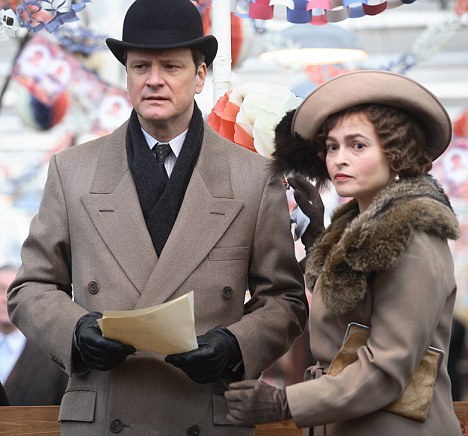 The King's Speech
The winner at Telluride appears to be The King's Speech which is getting excellent reactions across the board. Tom Hooper's film about King George VI and his battle with his stuttering problem is being pegged for numerous awards action including best picture and acting nods for Colin Firth, Geoffrey Rush and Helena Bonham Carter. The film is currently slated to be released by Weinstein Company in November.

127 Hours
Two years ago Danny Boyle came to Telluride and screened what was close to becoming a straight to DVD film called Slumdog Millionaire. We all know what happened after that was Slumdog went on to gather over $100 million at the box office and completely steamroll all other films in its awards season path. This year Boyle comes with 127 Hours and has been getting very positive reactions as well. Critics and bloggers are saying James Franco gives the performance of the year so far and that the film is intense. There have been reports of people having gotten ill during the screenings due to the arm cutting scene but apparently those were due to the high altitude.
The Way Back
It must have been a fantastic festival because numerous films are getting good responses. Kris Tapley of In Contention was very impressed and is wondering why it took so long for a company to buy it as well as why it may not even receive a release in time to be considered for awards. Pete Hammond who is now writing for Deadline Hollywood Daily wrote a very interesting piece on the matter a few days ago. So far it has been nothing but praise for Peter Weir's latest with people saying the entire ensemble deliver fine performances.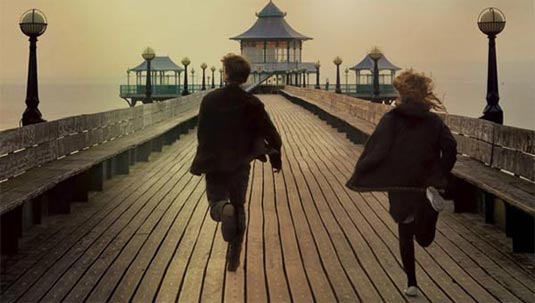 Never Let Me Go
Audiences and critics alike are divided on this one. Some love it and others hate it. The only aspect of the film everyone seems to agree on is that Rachel Porter composed a magnificent score. Fox Searchlight is releasing this in a few weeks so we will know soon whether the needle moves or just stays in the middle.